As Black Friday creeps into Thanksgiving, pushing hysterical consumerism into a time reserved for gratitude, consider some holiday shopping that rings true to the spirit of giving. From locally made coloring books for kids, to jewelry for friends, to paintings for Mom, Portland is home to numerous artists whose work needs to be at the top of your holiday shopping list. Give a present that won't be re-gifted or returned for a gift card later. Give the gift of local art.
The following is the first piece in a series in which we offer ideas for holiday gifts that support local artists with whom we've worked and whose art we recommend.
Give a small piece of art
Not all art is expensive. Several galleries host special shows geared toward smaller, more affordable pieces. If you've stayed away from art galleries because you assume the work is out of your price range, you should check out a few of these.
Guardino Gallery's (2929 NE Alberta St.) Little Things show opens Friday on Northeast Alberta. More than 40 artists* are showing their work, with each piece at Little Things measuring 7 x 7 inches or smaller. This is Guardino's 14th year for the show, which is geared toward providing a wide selection of art for the holiday shopping crowd.
Next door on the same night, Nebraska Art Gallery (5001 NE 30th Ave.) hosts its Holiday Springsteen Black Friday Art Event, with an opening from 6 to 9 pm. It runs until December 22 and features work from nearly 20 artists.**
One of those artists is Eli Lewis whose work has been featured in PDX Magazine. The show features a mixed media piece (pictured above), greeting cards, and hand painted Christmas ornaments. Send Lewis' playful–and sometimes raunch–Christmas cards out to friends this year . Pick them up at various shops in Portland or at Lewis's card website www.cards173.com. You can contact Lewis about his art through his website EliLewisArt.com.
Give a custom illustration
Why not commission a portrait from a local illustrator? Allison Bruns is a frequent contributor to PDX Magazine and is well known for her illustrations in various publications. Bruns offers custom portrait commissions and has a wide variety of prints available.
We've commissioned Bruns to illustrate several stories in the magazine. Her unique style is easily recognizable and her illustrations capture the essence of her subjects. View more of Bruns' work, including her many prints of famous people, at her website www.brunsillustration.com. Also, watch a recent interview with Bruns on Oregon Public Broadcasting's "Art Beat" program.
Give sculpture
Stan Peterson, a Portland-based woodcarver, was featured in PDX Magazine Issue No. 7. His work is widely collected throughout Portland and the West. At the moment, Peterson is wrapping up a show at Guardino Gallery. His work ranges widely in size and subject, from large carvings of very serious-looking rabbits, to small dogs and birds, to people and other creatures.
The video below shows Peterson at work in his studio as well as more of his sculpture. You can see more of Peterson's work and contact him through his website www.stan-peterson.com.
Give jewelry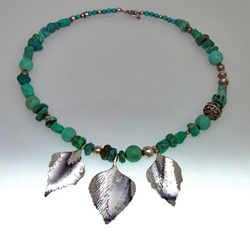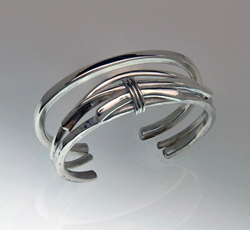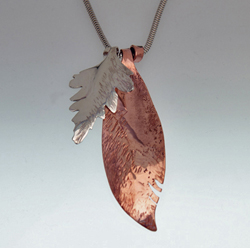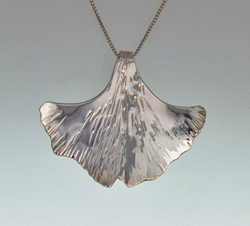 Find local jewelry makers at many of Portland's small shops and, occasionally, in the galleries. Better yet, go directly to the source. Consider purchasing the work of silversmith Stephanie Wiarda, who you may remember from our article on her and Stan Peterson's Little Art in the Trailer project. Wiarda makes all her jewelry in her Northeast Portland studio. Working primarily from silver, Wiarda also utilizes copper, turquoise, and other materials. Below,  Wiarda's studio and her silversmithing talents are on display. Reach Wiarda, and see more of her work, at her website www.swiarda.com.
Give a coloring book
Portland's favorite clowns have holiday gifts as well. Dingo Dizmal and Olive Rootbeer, who entertain children and adults at local libraries, coffee shops, and parties, have a new coloring book. "Twelve pages of us monkeying around Portland," says Dizmal, when asked to describe the book. The duo also have kid-sized T-shirts. Visit them at one of their many story time events or visit their website at OliveAndDingo.com to purchase gifts.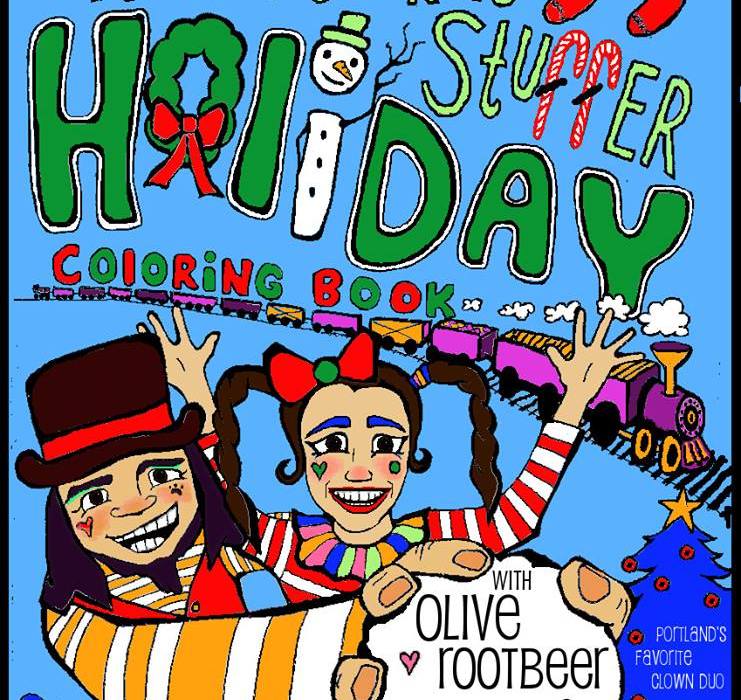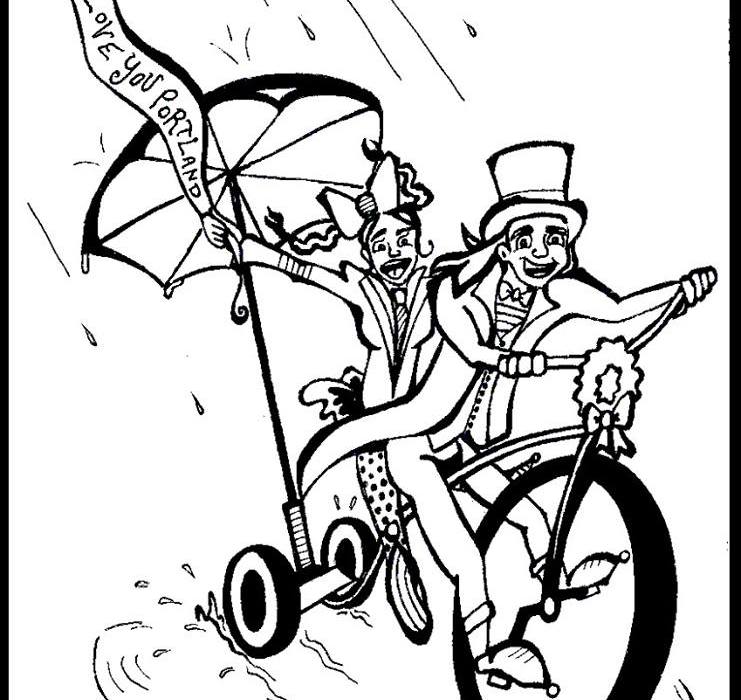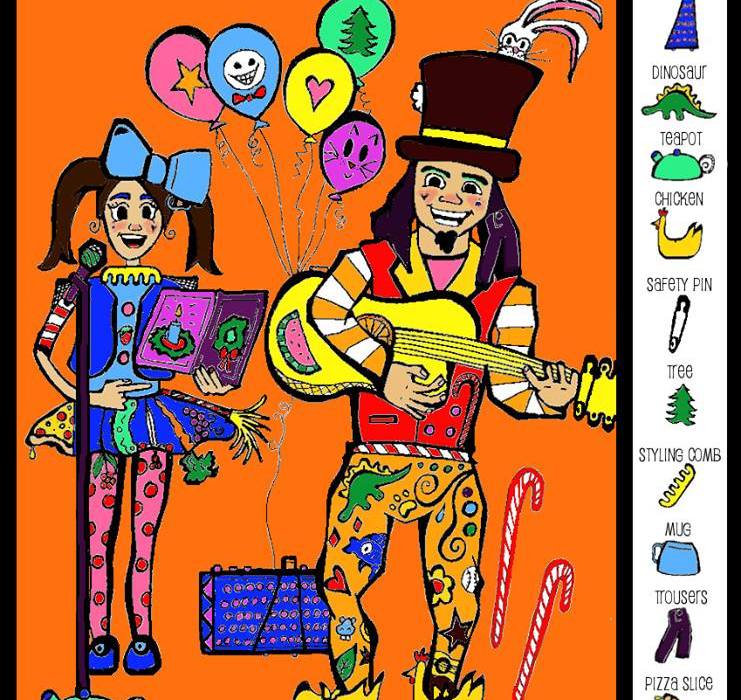 There. We've helped you get some of your shopping done, and we've only scratched the surface of what Portland has to offer. Check back here next week for another article that provides even more holiday gift ideas that support the creative community in Portland.
— Ross Blanchard, Editor-in-chief
* Guardino Gallery Little Things artists: Diane Archer, Virginia Ashby, Paula Blackwell, Emilio Berwick, Kendra Binney, Susan Boase, Alea Bone, Stephanie Brockway, Scot Cameron-Bell, Beth Collins, Kurumi Conley, Meaghan Dunne, Gillian Freney, Michelle Gallagher, Brita Gould, Kim Hamblin, Carolyn Hazel-Drake, George Heath,  Jen Hennig, Robert Huff, Jackie Hurlbert, Lori Judge, Janet Julian, Gesine Kratzner, Celeste LeBlanc, Mari Livie, Jo Lundberg, Donna Mattson, Jill McVarish, Joseph Mele, Sylvia Miller, Lulu Moon Murakami, Kim Murton, A. G. Quinn, Paul X Rutz, Michael Southern, Gloria Sowell, Sue Thomas, Deborah Unger, Janet VanCleve, Karen Van Hoy, Christopher B Wagner, Tracey Waldron, Anna Wiancko-Chasman, John Wirth and Cathie Joy Young.
** Nebraska's Holiday Springsteen Black Friday Art Event artists: Eli Lewis, Jen Smith, Lindsay Saunders, Jim Golden, Ray Gordon, Jen Mercedes, Rachael Allen, Robert Hackney, Samak Yamuchi, Kendra Binney, Chris Haberman, Jeannie Paske, Dan Ness, Rebecca Boraz, Nathen Sweeney, Jeramy Hardie, Richard Schemmerer, Collin Murphy, Dave Berkvam
Full Disclosure: Some of the galleries and artists mentioned in this promotional article have contributed financially or have given other support to PDX Magazine.