You've survived so-called Black Friday. Congratulations. The countdown continues, though, and you still need to choose some thoughtful gifts for the special people in your life. We at PDX Magazine ask you to consider some holiday shopping that rings true to the spirit of giving—the gift of local art. In this second article in our series we bring you a selection of gift ideas, from treating your significant other to a night at the theater, to selecting a volume of poetry for the readers in your life, to just the right gift for the person who has everything.
Give Something Unique and Unexpected
When was the last time you bought a Tarot deck? College? Never? Whether you're a mystic or a skeptic, you'll find The Portland Tarot, a major arcana tarot deck created by Theresa Pridemore, a beautiful and affordable work of art.
One rainy fall day, Pridemore, a Portland artist and Tarotist, was inspired to create a totally modern, perfectly Portland Tarot. The 23 card deck—bloomed from Pridemore's love of The City of Roses—captures Portland's quirky spirit and features Portlanders who exemplify the city's soul. Whimsical and profound, The Portland Tarot is as relevant to new readers as it is to those who've been around the Tarot block.
The Portland Tarot comes with a 64-page guide that instructs on the basics of reading Tarot and offers card layouts and interpretations. It's available online at www.theportlandtarot.com, and at Powell's, New Renaissance Bookshop, Made in Oregon at Pioneer Square, and the Arbor Lodge New Seasons.
You can see more photos of the individual cards and read the PDX Magazine article on Pridemore and The Portland Tarot HERE.
Take Someone to the Theater
Dinner and a movie just doesn't cut it in Portland with all the events going on here. So, perhaps dinner and some theater…or a dinner theater. Surprise someone special with tickets to a performance in December.
Frequent PDX Magazine contributor Leo Daedalus has a busy month entertaining Portland's theater crowds. At the Back Door Theater (4319 SE Hawthorne Blvd.) he stars as Death in Liminal's production of E.E. Cummings' Santa Claus, an absurdist tragic-comedy, Modernist fans will enjoy. Willamette Week has a nice writeup on its website. Performances are at 7:30 p.m. Thursday through Saturday, and 3 and 7:30 p.m. on Sundays December 4 to 21. There are no shows on Dec. 13 and no 7:30 p.m. performance on Dec. 21. Tickets are $18 to $25 on a sliding scale and are available at Brown Paper Tickets.
Why no Santa Claus show on Dec. 13? Daedalus will be hosting the twenty-sixth The Late Now at Vie De Boheme that evening at 7:30. The Mas-X Special will feature an interview with a mall Santa, a Danger Gift Shop with Don Kern and Tom Hawthorn, industrial Mas-X carols with power tools performed by Einstürzende Tannenbäumen, Extreme Dreidel, Ornaments of Peril, and more. Tickets range from $5 to $30 and are available HERE.
Give Some Poetry
When you peruse the small press book shelves of local book stores, there are myriad titles from which to chose. Here are three amongst many we can recommend.
One of the first articles in PDX Magazine was about Leah Noble Davidson's book Poetic Scientifica. Davidson's performances are legendary around Portland. Frequently, they are more theatrical than just literary. Davidson's poems also stand out. Poetic Scientifica sat atop Powell's Books' small press bestsellers list for several months and took the number three spot for small press sales for 2013 at Powell's.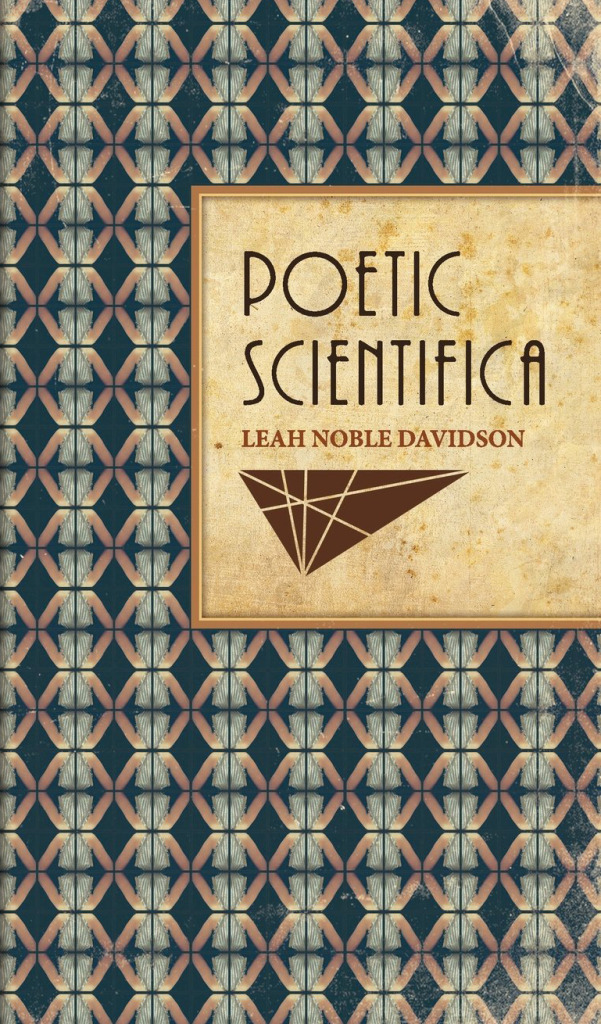 Here's an excerpt from our article we published in Issue No. 1:
Reading Poetic Scientifica quickly feels like you're having a drink with this author in a pub somewhere and you're settled in to hear some good stories. Soon after, though, you've been roped into doing shots with her and somehow, even though it's a school night, that seems okay. One great story leads to another. You're laughing. You've been through something similar. Even the ones of a rough childhood, although tragic, seem distant. You commiserate. You're drunk now. Then out of nowhere she hits you with one that shuts you down. It's called "for." It has nothing to do with either of you, but actually it does, and it completely breaks your heart:
She threw her two children off the Sellwood Bridge
that morning. Threw falls from teeth like wooden
blocks–as if her own blood would fight her.
Threw. As if she couldn't drop her babies
softly.
. . . . . . . . . . . . . . . . . . . . . . . . . . . . . . . . . . . . . . . . .
the hands gripping at air,
little
gasping
starfish.
And now you need to put the book down and sober up.
 Purchase Poetic Scientifica at Powell's.
---
Austin-based poet and publisher Derrick Brown swept though Portland this fall on tour with his new book Our Poison Horse. Brown's new volume of poetry has received wide praise including this quote from the New York Times: "There's something that happens when you read Derrick Brown, a rekindling of faith in the weird, hilarious, shocking, beautiful power of words."
You can read our post on him HERE which includes three poems excerpted from his latest book. Order Our Poison Horse at Powell's.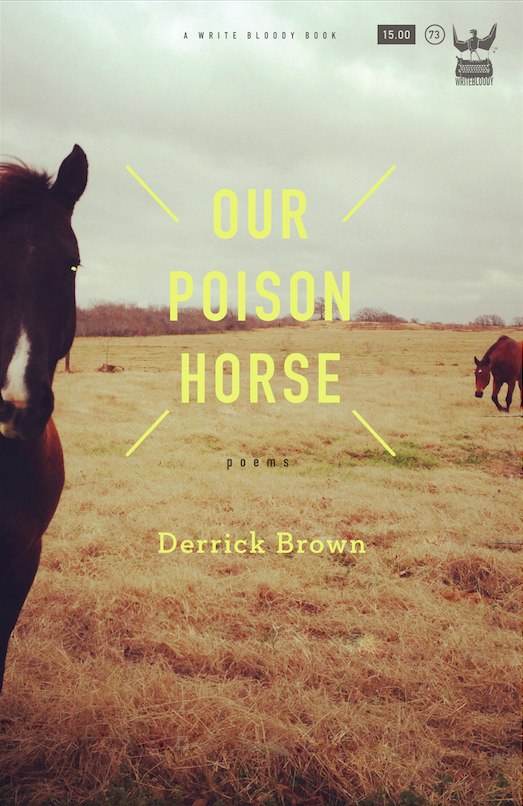 ---
We brought you Dena Rash Guzman's poem "J is for Jelly Jar" earlier this year which we excerpted from her book of poems Life Cycle. We can't describe Guzman's poetry any better than this review at Fjords. Here's a snippet from that review:
There is sass, edge, and knowingness melting around the perimeter of each poem, as readers get the sense of Guzman as "a space pilgrim cherry / flailing shooting star, "hand on hip and comeback on lips. Perhaps there is a little Mae West in Dena Rash Guzman, a modern woman who won't bend for silly norms. "I'm no patient cow. I'm a shrunken secret.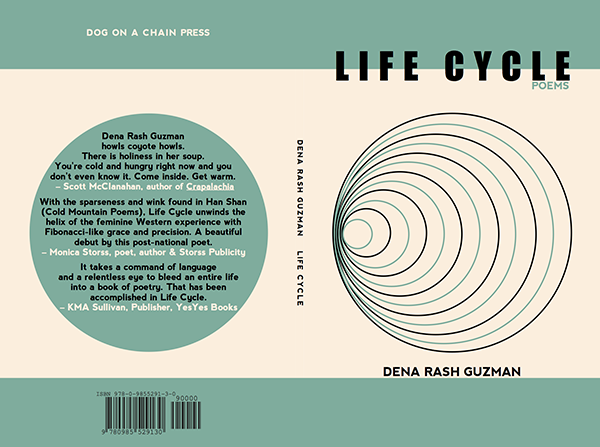 You can purchase Guzman's book at any of her readings or at Powell's.
Now you're a few steps closer to having all your holiday shopping done. Keep a look out for another article in this series coming soon. You can read Part 1 of this series HERE.
— Ross Blanchard, Editor-in-chief
Full Disclosure: Some of the galleries and artists mentioned in this promotional article have contributed financially or have given other support to PDX Magazine.