Above: Brent DeBoer of Immigrant Union. Photo by Miri Stebivka.
Back in November, PDX Magazine sponsored another epic event-adventure featuring local spaghetti western favorites Federale, Brent DeBoer's Aussie ensemble Immigrant Union, and PDX sweetheart Zia McCabe's Brush Prairie.
A western revival of sorts, the night proved to be quite the hipster hoedown. Each act brought with them a unique approach to classic country-folk jamborees and mystical-magic melodies. From Immigrant Union's clashing of traditional folk sounds with the flashy foray of experimental glam-rock to Federale's original revival of classic western movie soundtracks to Brush Prairies covers of timeless outlaw country, the homegrown gritty grooves did not disappoint the sell-out crowd.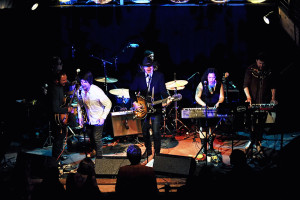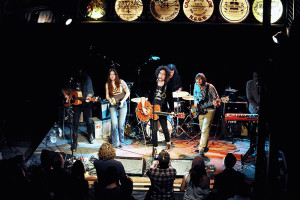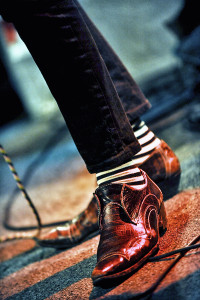 Check out the event videos below and be sure to join us for our next grand event.
—Jef Krohn, Music Editor
Note: A special thanks to Stephanie Neil Productions, Mississippi Studios, Nalin Silva, Brent DeBoer, Zia McCabe, and Collin Hegna.
https://vimeo.com/111702583