With over fifty microbreweries within PDX city limits and dozens more minutes away from the epicenter, Oregon has more craft breweries per capita than anywhere else in the U.S. These myriad choices can be dizzying. PDX Magazine is here to help our readers with semi-regular feature articles exploring some of the area's greatest breweries.
We start our adventure with Baerlic Brewing (pronounced bear-lick), which is located just up 11th Avenue from the PDX offices. They're one of the newest breweries in town and they preach a mantra of keeping their beer "near and dear," sourcing local ingredients whenever possible. And so, less than a football field away from our headquarters, we step into the world of Portland craft brewing.
From the moment we walk through the door at Baerlic, our senses are bombarded with moist and mouthwatering aromas of mystical mash concoctions created by the bustling brewmasters and sud savants. The sudden departure from the typically crisp Portland night air as we enter the warm and tastefully barren establishment causes the palatable aromas, such as wheat, barley, and yeast, to be all-encompassing and tantalizing, leaving we patrons focused and determined. Approaching the spigot-forged wall of delicacies, we take in the colorful contrast between the chalk-lined reader boards slated against a plain white tile wall. We can almost taste the various barley-pop brews in each of their seasonal or standard luster. Balance, they emphasize, is key. Balance. Don't overpower with body or bitterness. Your palate can achieve two grooves simultaneously.
Ten active taps line the wall at Baerlic's brew house: five staple beers are available year round, and five alternating taps display the brewery's experimental/seasonal suds.
Here's a detailed analysis of our five favorites:

CAVALIER CLASSIC CREAM ALE
Laden with a nice 5.7 percent alcohol by volume (ABV) and original gravity (OG) of 1.056, here's one that'll refresh and also put you right. Brewed with Himalayan basmati rice and a two-row dextrin, the body and the head of this brew will surprise you. Baerlic balances off this unabashed, saucy take of a cream ale with just the right amount of Czech Saaz and Cascade hops, achieving equilibrium—balance—between spicy and citrus notes.

INVINCIBLE INDIA PALE ALE
"Where earth and orchard Intertwine." A beer with its own tagline, this bold brew has a 6.7 percent ABV and a beginning OG of 1.067. This IPA hits the balance note well, too. The redolence of Brewer, Cascade, Centennial, and Amarillo hops make this IPA one to relish until the end.

PRIMEVAL NORTHWEST STYLE BROWN ALE
In our opinion, this is one of the most unique brown ales in Portland, and our favorite featured here. A robust 1.072 OG and ending up with a 6.8 percent ABV will make you look twice, or drink twice, just to make sure you're not hallucinating. An innovative approach to a traditional beer that normally gets overlooked on the tap list, it's definitely one that we will covet upon returning to sample more.

NOBLE OATMEAL STOUT
We know the stout lovers out there will dig this beauty. An impressively thick, carbonated head lies atop this full-bodied brew, which starts off with an OG of 1.062 and finals out at a nice 6.3 percent ABV. The use of Bob's Red Mill rolled oats gives this oatmeal stout its expected smoothness…but also a trace of sweetness, which is unique to this style of beer.

EASTSIDE OATMEAL PILSNER
In keeping with the oatmeal theme, why not incorporate the consistency oats bring to a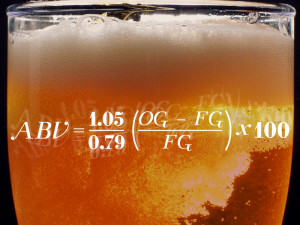 pilsner? We were impressed with this pilsner's 1.058 OG emergence into this world, and an intoxicating six percent ABV to ease the pain of post-pint emptiness. The brewers hit it right with the Czech Saaz and Santiam hops, which bring out the aromas specific to this Eastside dandy.
Visit Baerlic at 2235 SE 11th Avenue or at baerlicbrewing.com. Click on "Beers out in the Wild" for a complete guide to one of over fifty locations within Portland metro where you can pull a pint of one of their delicious brews.
Cheers!
— Jef Krohn and Guy Blanchard