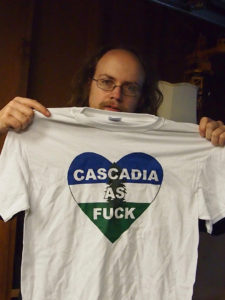 By Mike Allen
Cover photo of Robert Izzat by Mike Allen
Ideas ain't worth shit. No one cares about ideas until they have some tangible value or physical manifestation to justify the brain weight. Case in point: I've been trying to give away this writing (just portable ideas really), and … More…








Join our mailing list
Send a little something our way
We're an all-volunteer organization, dedicated to celebrating the creative life in Portland, OR. Send a few bucks our way to help us cover expenses and keep up the good fight. Everything we receive goes back into the magazine and our events. We sincerely thank you for your support. — Ross Blanchard, Editor-in-chief.
From the PDX Magazine Facebook Page
"Baretich has explicitly disavowed secession… secession means another nation-state, and the nation-state is for assholes. The bioregion is..