By Ezra Sandzer-Bell
Painting of Casey Burge by Susan Sage
When I pulled up to Minden Manor I found the band's lead singer Casey Burge standing at the front door in skin-tight teal pants and a colorful, striped patchwork coat. Clutching a half-eaten burrito in one hand and preparing a post-meal Marlboro cigarette in the other, he waved me over. We loitered for a minute, making small talk before heading to Alberta Park, a shaded spot in Northeast Portland.
Minden, a transplant from Kansas City, has steadily built a name for itself in Portland over the past few years. The band's colorful live act stands out in this city like a rare bird. Musically, they strike a delicate balance between simple, catchy melodies and rich, complex chord progressions. They know how to get a crowd dancing without appealing to the lowest common denominator.
A seven-piece ensemble, Minden features Ryan Johnson on drums, Evan Huston on bass, Daniel Talmadge on synth and vocals, James Taylor on guitar, Papi Fimbres on percussion, and Lia Gist on vocals. Everyone in the band plays a vital role in the mix, and this is especially true of Casey Burge, who doubles as the group's lead vocalist and sole songwriter. "The Beatles taught me how to write a pop song, with a bridge and shit. You know, nothing too complicated," says Burge of his early influences. "Paul Simon probably taught me some of the more complex elements."
During the early aughts, Burge played in and wrote the majority of songs for the pop group Kelpie while residing in Lawrence, Kansas. Kelpie's bassist Nate Harold went on to join the Grammy Award-winning band fun., while Kelpie's drummer John Momberg contributed to Appleseed Cast and many other notable indie outfits. Burge describes his songwriting for Kelpie as "schizophrenic pop music," alluding to the constantly shifting song structures. Kelpie did several national tours, as well as a European tour, giving Burge his first taste of international fame when he was barely 20 years old.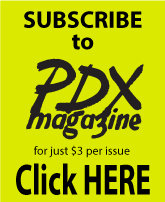 "I think I probably have a healthy fear of mediocrity whenever it comes to songwriting and the chord progressions that I choose," muses Burge. "That's why I dress everything up with all the bells and whistles, all the theoretical things. But then, I'm also fascinated and stimulated when I hear harmonically rich music. I like it genuinely, so there's that too. Sometimes I hear a really simple song like 'Hey Jude,' repeating something over and over like they do in the outro, and I imagine McCartney thinking, 'Why not play it forever? It's so good!'"
After the demise of Kelpie, Burge began a three-year stint through the world of organic gardening, living on farms in Georgia, Hawaii, and California, before returning to Kansas City to start Minden. During this time, he also wrote and recorded two full-length solo albums released on cassette through a local record label in Kansas City called Overland Shark.
"Universal Fun was made up of 20 or so song snippets from 2007 that [Andrew Heuback, founder of Overland Shark] sequenced. The second tape, Triumph, was different because for the first time I started sampling beats and filling it out with instruments, trying to make real songs that had a verse, chorus, and bridge," notes Burge.
"It was more egocentric, with kind of faux-misogynist lyrics," he continues. "I started voicing an oppressed aspect of my personality, something that's within me that other men have usually expressed in a more balanced way throughout their life. I'm really pleased with it."
Burge released an additional single, Dangerous, in January 2012 as a digital download through Overland Shark. He considers it to be his best solo recording to date. He has not released a solo recording since.
Despite enjoying moderate success in Kansas City, members of Mindenpacked up their gear and relocated to Portland in 2012. The move didn't happen all at once. The band eventually came together in a house off Northeast Killingsworth Street, where the original five band members continue to live and hold regular practices. Lia and Papi, who joined after the band's relocation to Portland, make regular commutes to the house for rehearsals.
In September 2012, Minden pressed and released its first full-length record on vinyl, Exotic Cakes. They have since released a second EP through Banana Stand Media. They are currently working on a full-length album. "Sometimes we're in the studio for eight to 12 hours, multiple days in a row," explains Burge. "That's probably the most satisfying thing, even though I feel like I'm dead pretty much afterwards. The more drained and the less energy I have at the end of the day, the better."
Yet Burge is not too drained to take advantage of Portland's rich music scene. "I like to go to shows every night and hang out with creative people as often as possible," says Burge. His glowing reviews of the city's nightlife are tempered by his descriptions of the house's dynamics. While Burge denies that living with band mates has been problematic, he admits it can be stressful at times for some of the more sensitive housemates. He jokes that if anyone sleeps in late, he calls into the microphone and wakes them up—nobody can make excuses that they didn't know practice was happening.
The practices prepare the band to play out around town. They're most often on stage at Mississippi Studios, Holocene and Doug Fir—places where the band's sparkling visual spectacle coupled with unusual musical ingenuity is best on display. The band fully intends to play more than just Portland. Its seven members are well equipped to meet the rigorous demands of a professional touring regiment. Still, the music industry is notorious for its chutes and ladders. In games of chance and fortune, there are never any guarantees. In spite of this, Minden is aiming for the world stage. I would be genuinely shocked if they didn't make it.